Home
/
About Coronado Dental Group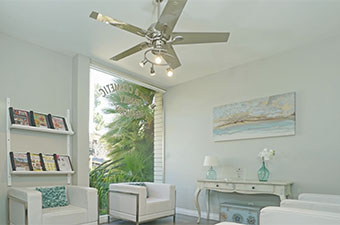 At Coronado Dental Group, we strive to provide every individual who walks through our doors with a dental treatment experience like no other. Led by Dr. Jimmy C. Wu, a cosmetic dentist with more than two decades of experience, our practice is designed to surround patients with a comfortable and relaxing environment that is fully equipped to serve their dental needs. From the use of advanced dental technology such as CEREC® same-day restorations and laser therapies to sedation dentistry and treatments that can restore the health, function, and appearance of your smile, our team at Coronado Dental Group can help you meet your needs.
Explore Topics On This Page:
Meet Dr. Jimmy C. Wu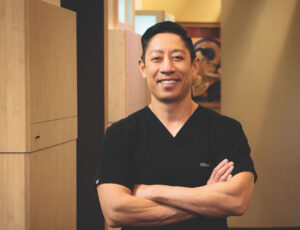 Dr. Jimmy Wu is a skilled cosmetic dentist and a member of many respected dental organizations, including the American Academy of Cosmetic Dentistry and the International Association of Orthodontics. He has been consistently listed as a Top Dentist in San Diego Magazine. Dr. Wu has also completed more than 5,000 hours of continuing dental education to remain abreast of the absolute latest techniques and technologies.
Patient Reviews
Find out what many of our patients have to say about their experiences with Dr. Wu and his team at Coronado Dental Group. We are committed to creating a comfortable and compassionate atmosphere while delivering care that meets, and even exceeds, expectations.
Dental Technology
A skilled and experienced dental team who embraces state-of-the-art technology is capable of maximizing both comfort and accuracy during your office visit. Coronado Dental Group makes the use of advanced technology a hallmark of our practice so patients can achieve the best possible care.
A Few of the Many Dental Technologies We Utilize at Our Practice Include:
CEREC® Restorations
CEREC® is a powerful planning and development technology that makes it possible for our dentist to design and craft custom dental restorations in a single office visit. This can dramatically reduce the time necessary to create and place restorations such as dental crowns, bridges, and porcelain veneers by essentially bringing the dental laboratory right here to our practice. With CEREC® in-office milling technology, many patients can have their final restorations planned and placed in the same office visit. Plus, the impressions necessary for a CEREC® restoration are fully digital, eliminating the need for uncomfortable putty impressions.
Digital X-Rays
Digital x-rays make one of the most important processes in dental care much more efficient and convenient for patients. Digital imaging technology offers our team an almost-immediate (and highly precise) view of oral structures and tissues. In comparison to the x-ray techniques of the past, digital x-rays are also known to significantly reduce radiation exposure.
Laser Dentistry
Our office can employ laser therapy in periodontal disease treatment and other types of procedures to make the treatment process more comfortable and efficient. Laser dentistry can reduce bleeding, help minimize recovery time following treatment, and create a strong seal between the teeth and gum tissue.